SUSTAINABLE
Native european species, cultivated
sustainably

Oceano Fresco only cultivates native European species that are universally recognized as the best species in the premium quality segment....

From the way they are cultivated, it is possible to guarantee that they are 100% traceable, from the sea to the plate.

However, it is not always easy to distinguish the species ofclams on our plate.That's why we asked our biologists for help, who made the comparison available in the link below.


What distinguishes them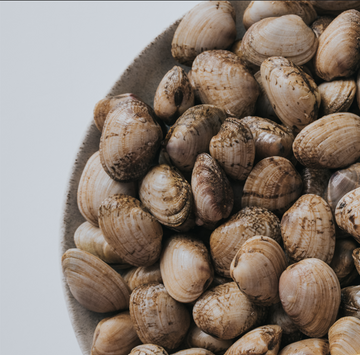 HEALTHY
Our clams are a naturally healthy food.

Clams are naturally appreciated for their flavour. But there are other reasons why they should be appreciated, namely for the health benefits they bring....

They are naturally high in protein and a good source of nutrition, recognized by Nutri-Score with the highest rating.

Clams are a natural source of various minerals, vitamin B12 and Omega-3. Find out more in the link below for full nutritional information.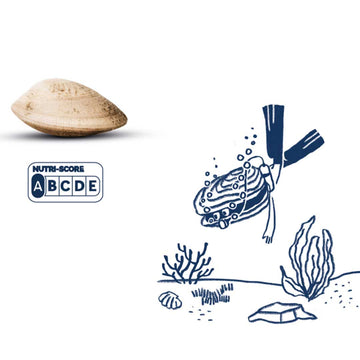 DELICIOUS
Our clams taste as fresh as
the Atlantic Ocean. From the open sea.

They are clams from the, especially fresh, tender and delicious. They are unique because they grow up in open sea in the 'class A' high quality waters of the open seas of the Atlantic Ocean, which is rich in the microplankton they eat.